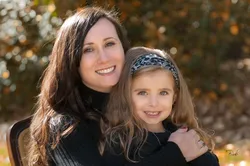 Dr. Wiertel uses a "Global approach." This approach to wellness means first looking for underlying causes of any disturbances or disruptions (which may or may not be causing symptoms at the time). Next, this approach includes making necessary interventions and lifestyle adjustments which will optimize the conditions for normal function. Using this unique approach, Dr. Wiertel is able to help you to accelerate and/or maintain your journey to good health.
Dr. Wiertel is a native of Chattanooga, Tennessee where she grew up. She shares her parents philosophies with her patients where she prefers treating with natural therapies first, then medication and surgery as a last resort. She has been married for the past 29 years, and has an amazing, healthy, and well-adjusted daughter. This is the "Sunshine "of their lives.
Dr. Wiertel graduated from Life University College of undergraduate studies, in Marietta, GA with a B.S. degree in nutrition; this was key in helping her understand all she understands today about healthy dietary habits to create optimal wellness. She then continued on at Life University to the College of Chiropractic where she obtained her doctorate (D.C.) in chiropractic. Dr. Wiertel also held an Emergency Medical Technician license from California. When combined with her experience, Dr. Wiertel s training makes her well-versed in the human body and what it takes to reach true, optimal health. On that note- we here at Simply Chiropractic 4 You operate under perhaps a different definition of wellness than the ones to which you may be accustomed. Come- let us show you! It will undoubtedly be the best health decision you've ever made! You truly can live healthier than you ever dreamed possible. "What's YOUR Health Potential?"
Research shows the spine moves globally, not individual segments as most believe. She also advises that if the soft tissue is not considered then the adjustment will not hold. She adjusts the spine and shoulders, wrist, elbows, knees, ankles and feet as well as TMJ. She uses various traction units and exercise for the body that forces the weak muscles to work thereby holding the spine in alignment and strengthening the soft tissue." This results in stronger healthier body, by encouraging proper alignment of spinal segments and balanced muscle tone to aid in proper posture.